REMBRANDT
Self-Portrait with Two Circles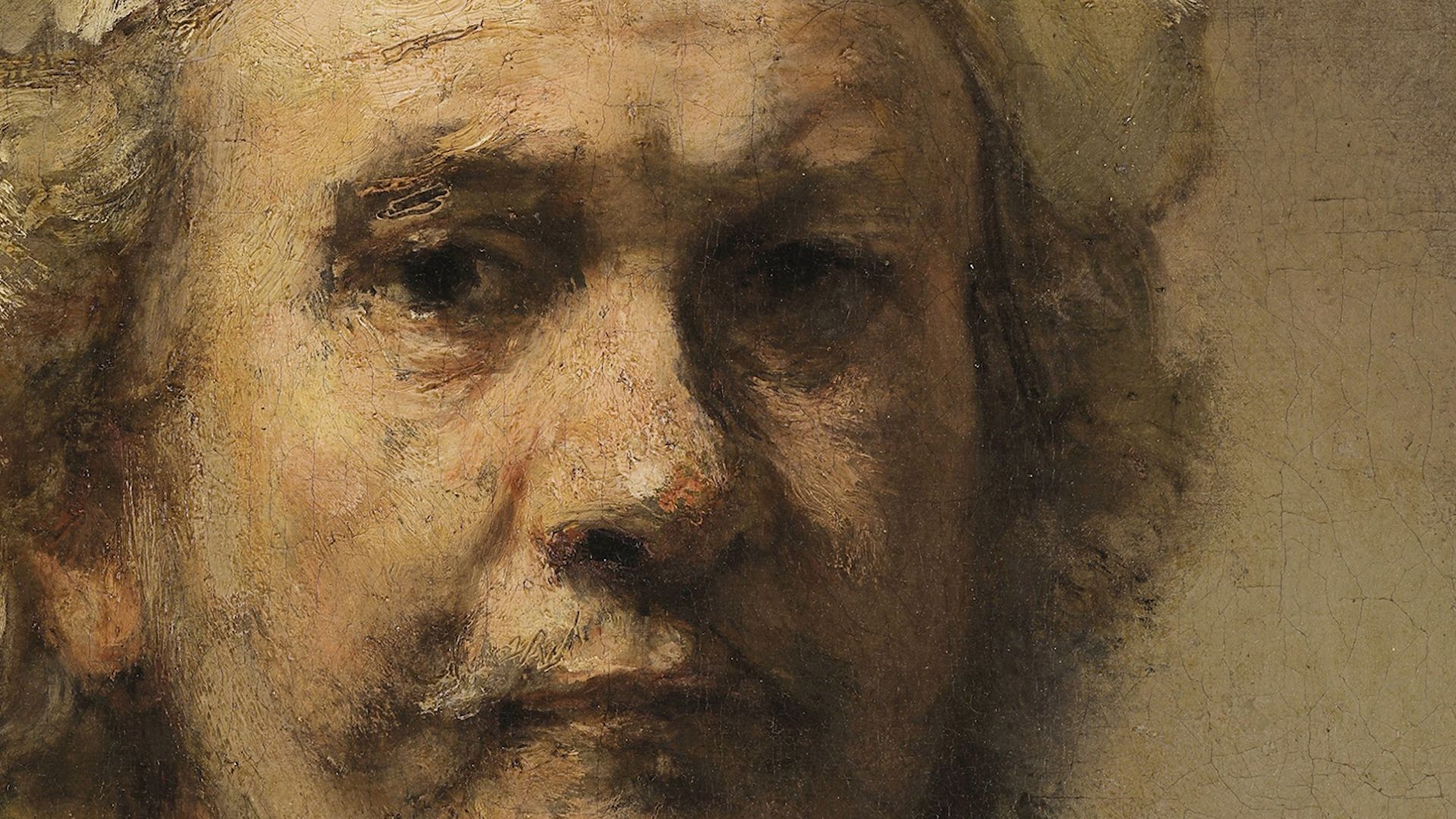 'Life etches itself onto our faces as we grow older, showing our violence, excesses or kindnesses.'
Rembrandt van Rijn
Rembrandt is one of the most celebrated artists in history. Over the course of his 40-year career he painted, drew and etched roughly 80 self-portraits. This painting, in the Iveagh Bequest at Kenwood, north London, was one of his last. It was begun around 1665 when Rembrandt was 59.

Among the largest and most imposing of all Rembrandt's self-portraits, it is celebrated for its technical brilliance and ruthless honesty, offering one of the most distinctive and defining images of the artist.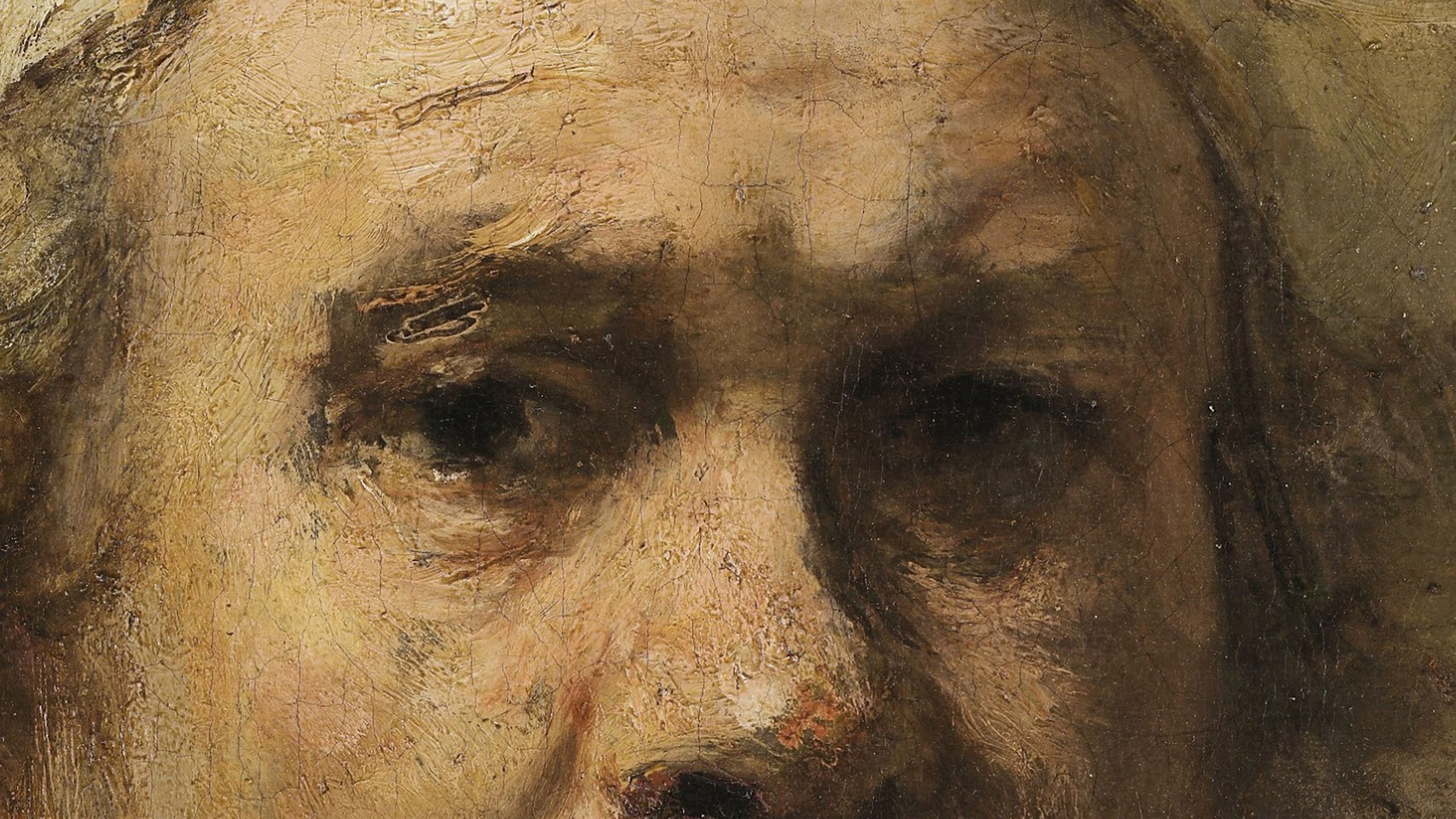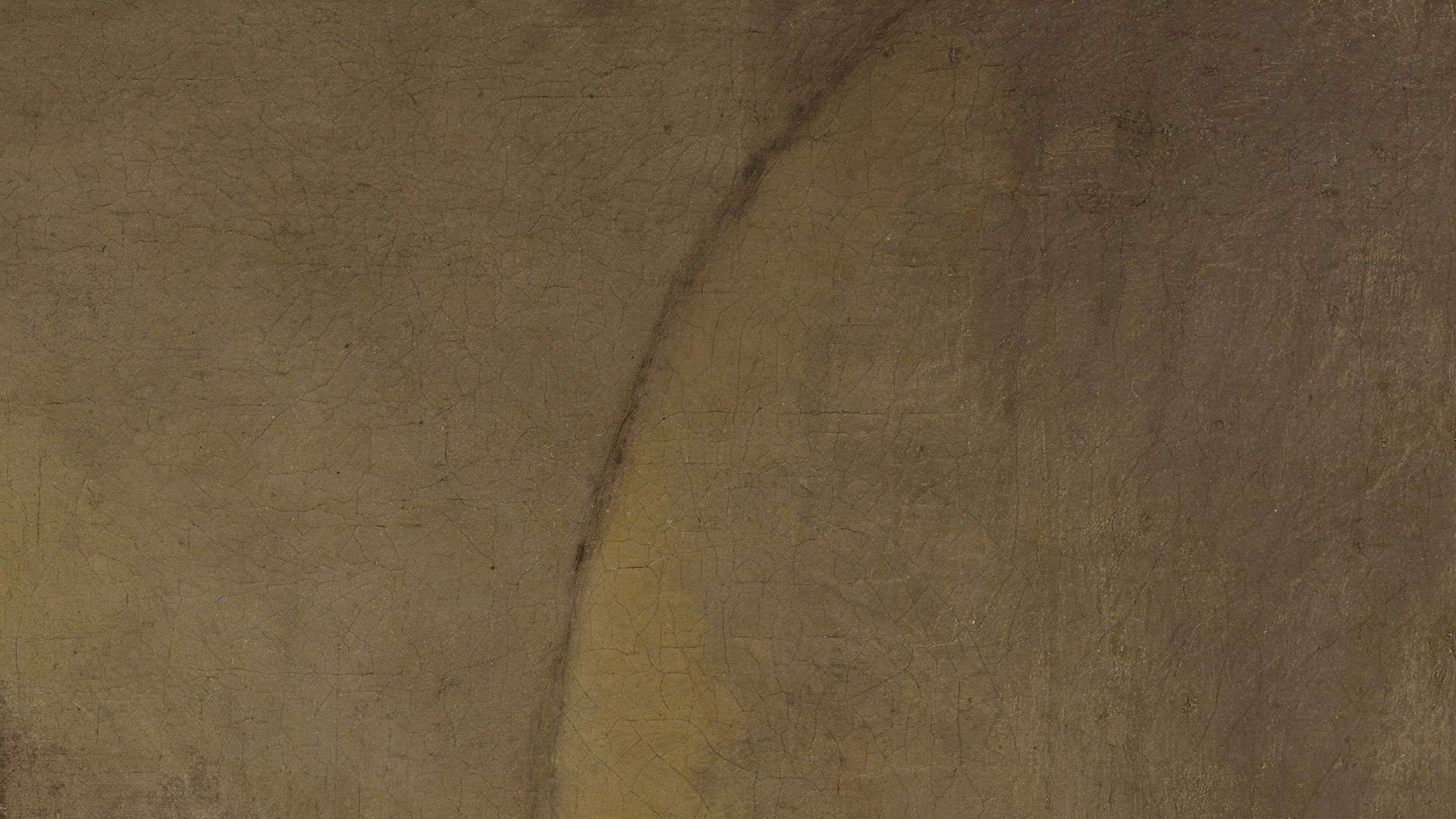 An innovative and prolific painter, draughtsman and etcher, Rembrandt van Rijn was one of the greatest artists of the 17th-century Dutch 'Golden Age'.
Born in 1606 at the beginning of a period of great wealth and cultural achievement in the Netherlands, Rembrandt worked first in his home town of Leiden before moving to Amsterdam, a thriving commercial and artistic centre where he lived and worked for almost 40 years.
As well as mastering a variety of mediums, Rembrandt encompassed many styles and subjects, from portraits and landscapes to historical, biblical and mythological scenes. Today he is best known for his self-portraits.
Rembrandt made roughly 80 self-portraits throughout his life, far more than any of his contemporaries or predecessors.  Numbering around 40 paintings, 31 etchings and 7 drawings, these self-portraits record Rembrandt's changing features over four decades. They trace his life and career from ambitious young artist, through the confident and successful painter of the 1630s and 1640s to the aged, troubled master of his late years.
Images in order of appearance: Rembrandt, Self -Portrait as a Young Man, c 1628, Riksmuseum, Amsterdam . Rembrandt, Self-Portrait Aged 23, 1628, Isabella Stewart Gardner Museum, Boston . Rembrandt, Self-Portrait, c 1659, Courtesy National Gallery of Art, Washington.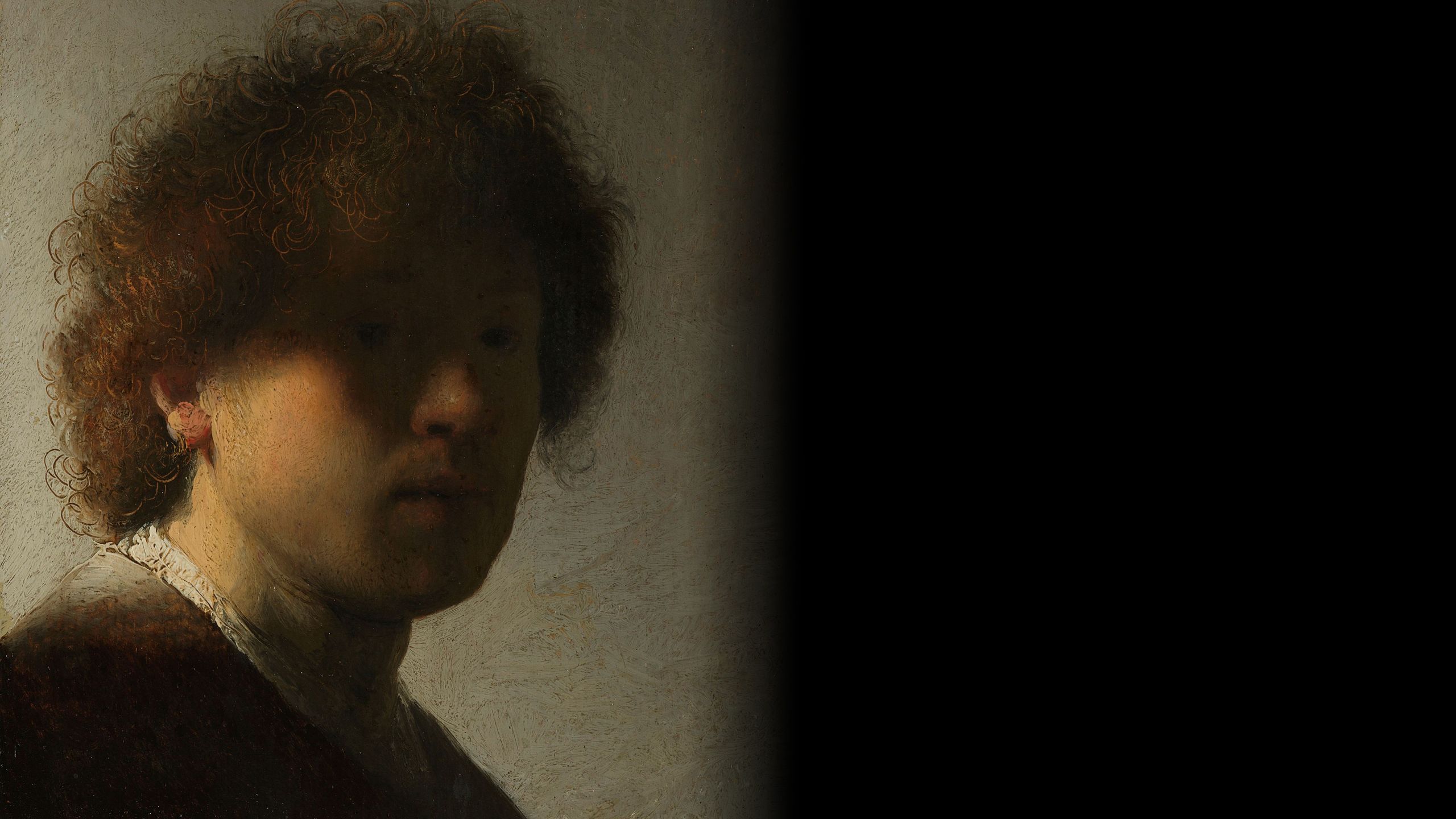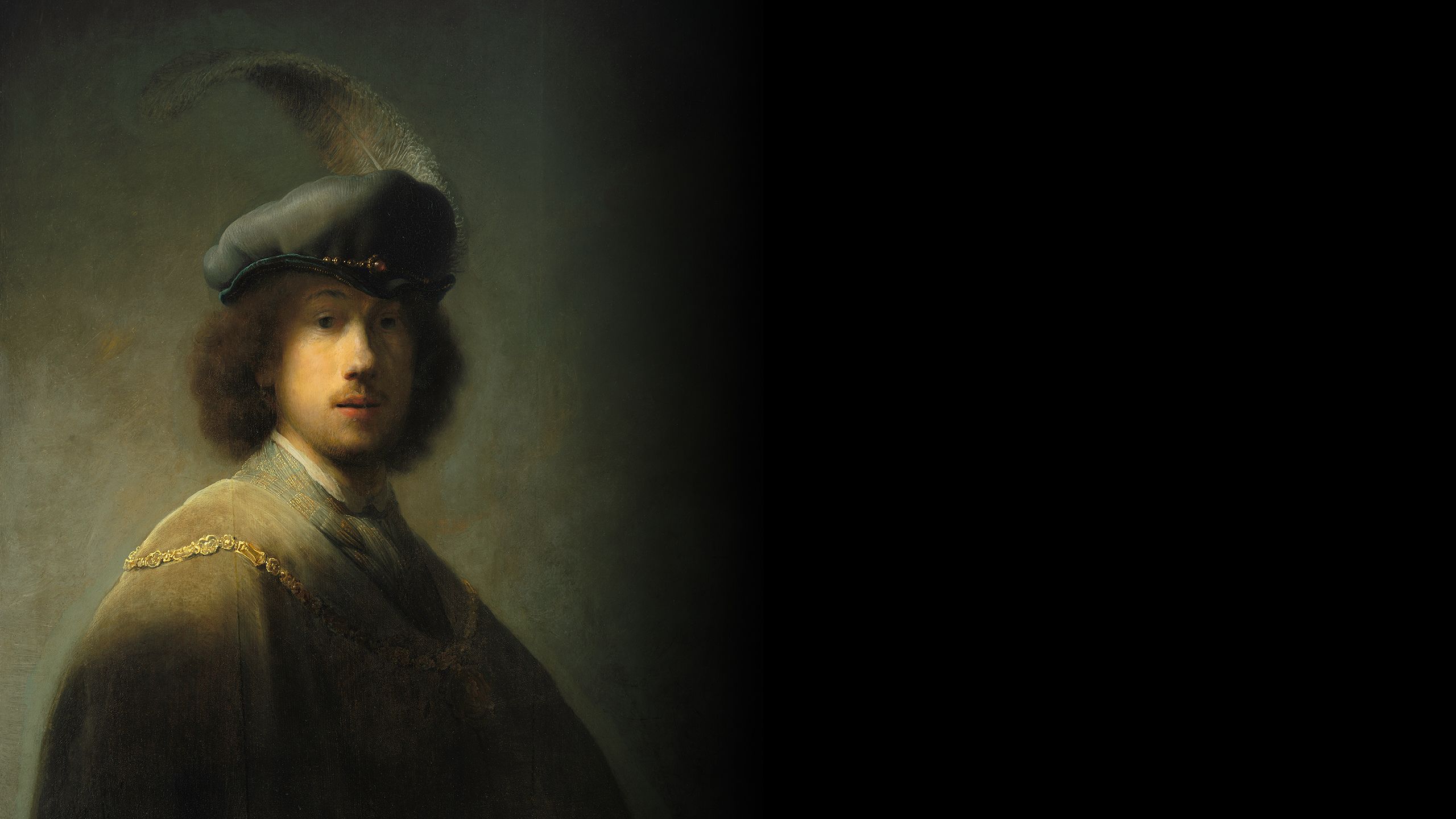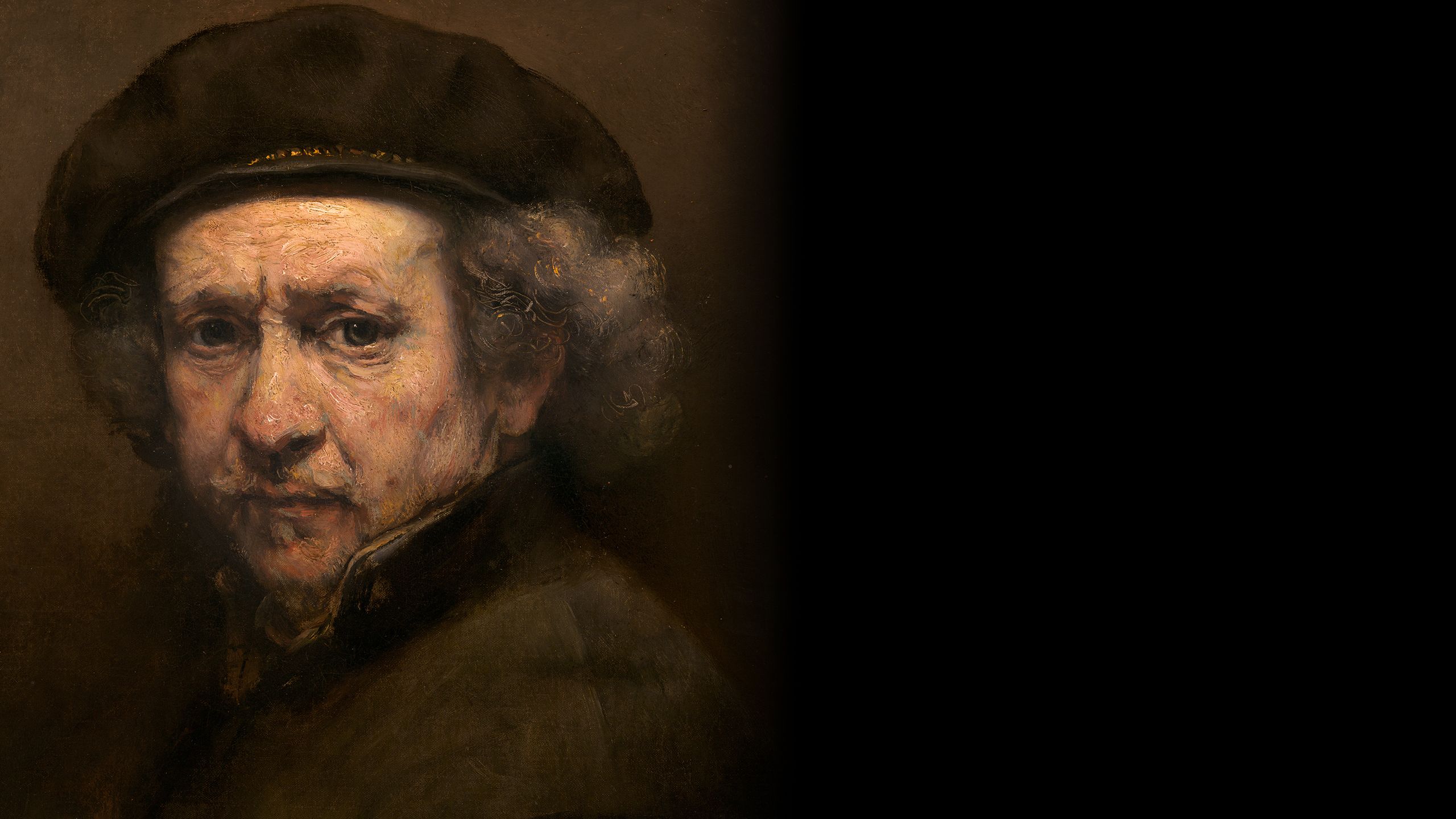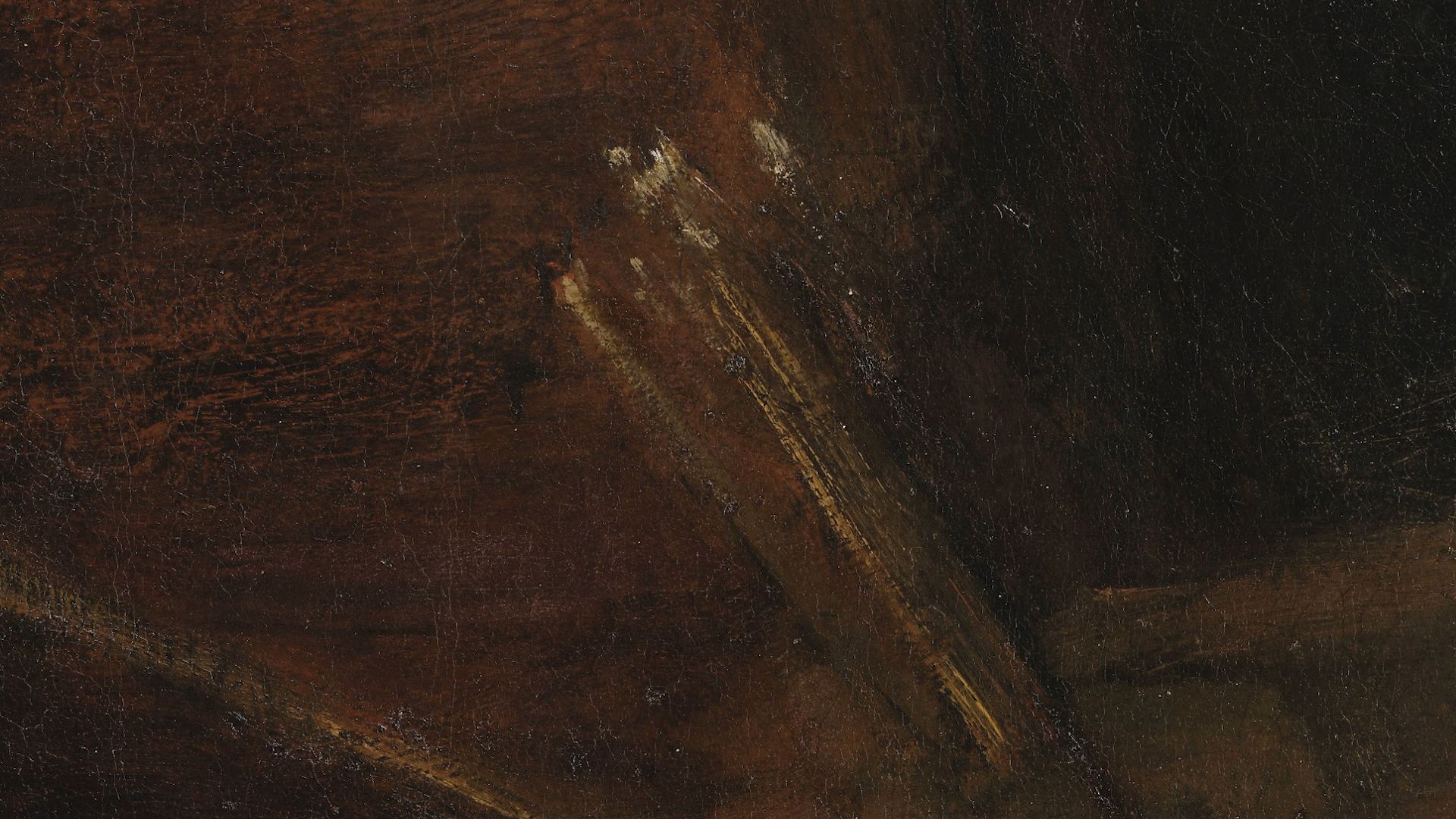 Unlike many of his earlier self-portraits, in which Rembrandt depicted himself artificially posed or acting out a part in an elaborate costume, Self-Portrait with Two Circles shows him simply as a painter in his studio.
He is plainly dressed in working clothes with a fur-lined tabard, traditionally worn by painters since the 16th century, along with a simple white linen cap. In his left hand he holds the tools of his trade – a wooden palette, brushes, and a long mahlstick, a tool used as a rest to steady his hand while painting. To the right can be seen the edge of the canvas on which he is working. Rather than showing himself in the act of painting, Rembrandt stares directly at us, with one hand on his hip.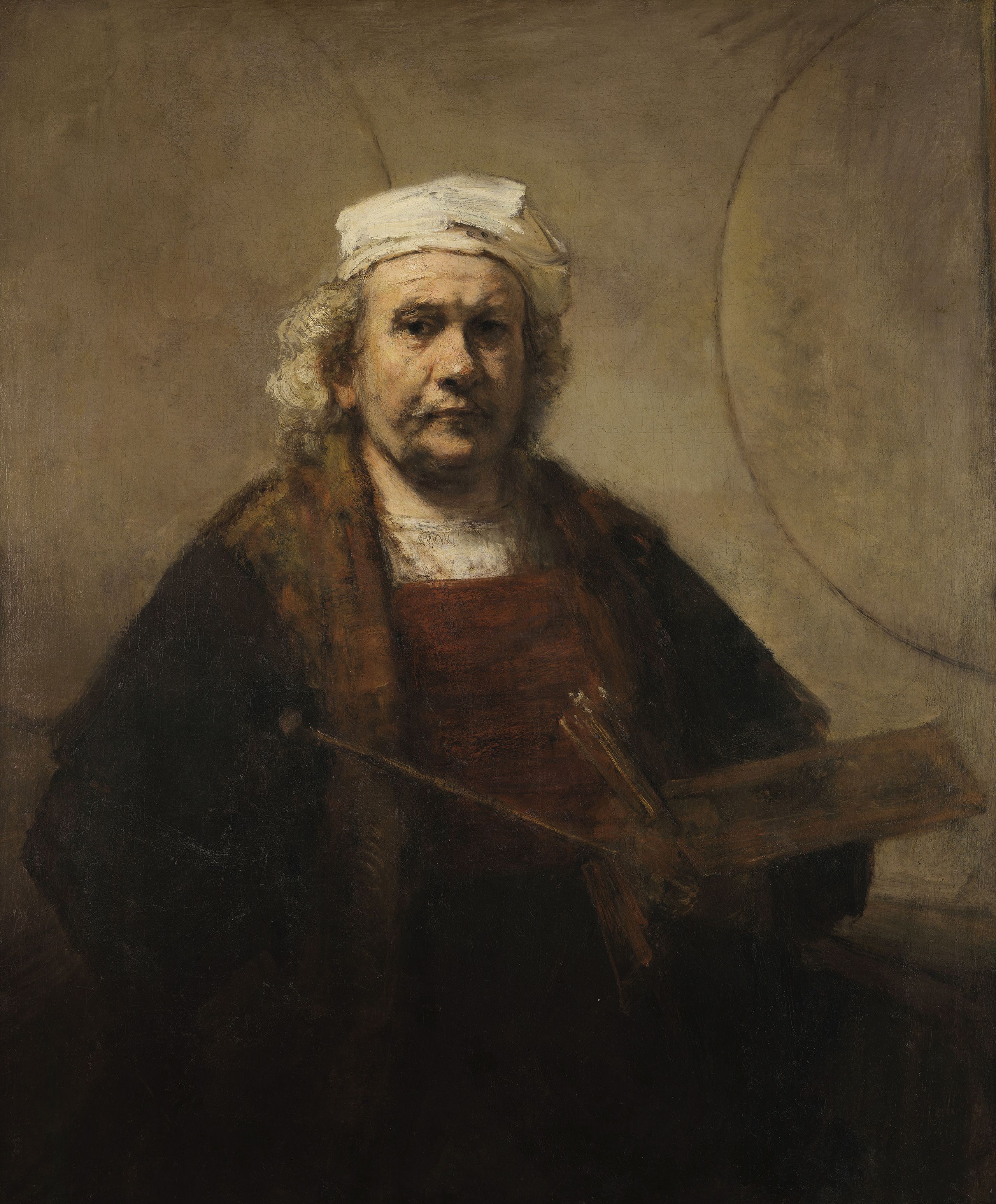 The two enigmatic circles in the background, from which the painting takes its name, have fascinated and perplexed viewers and scholars for generations. There are many theories surrounding the meaning of the circles. One is that they are mystical symbols representing the perfection of God, while another suggests they are symbols of theory and practice, with Rembrandt himself as the link between thought and execution. There is also the theory that the circles reflect a double-hemisphere world map – a map that depicts the eastern and western hemispheres as two globes. Others believe they were simply added to balance the off-centre composition.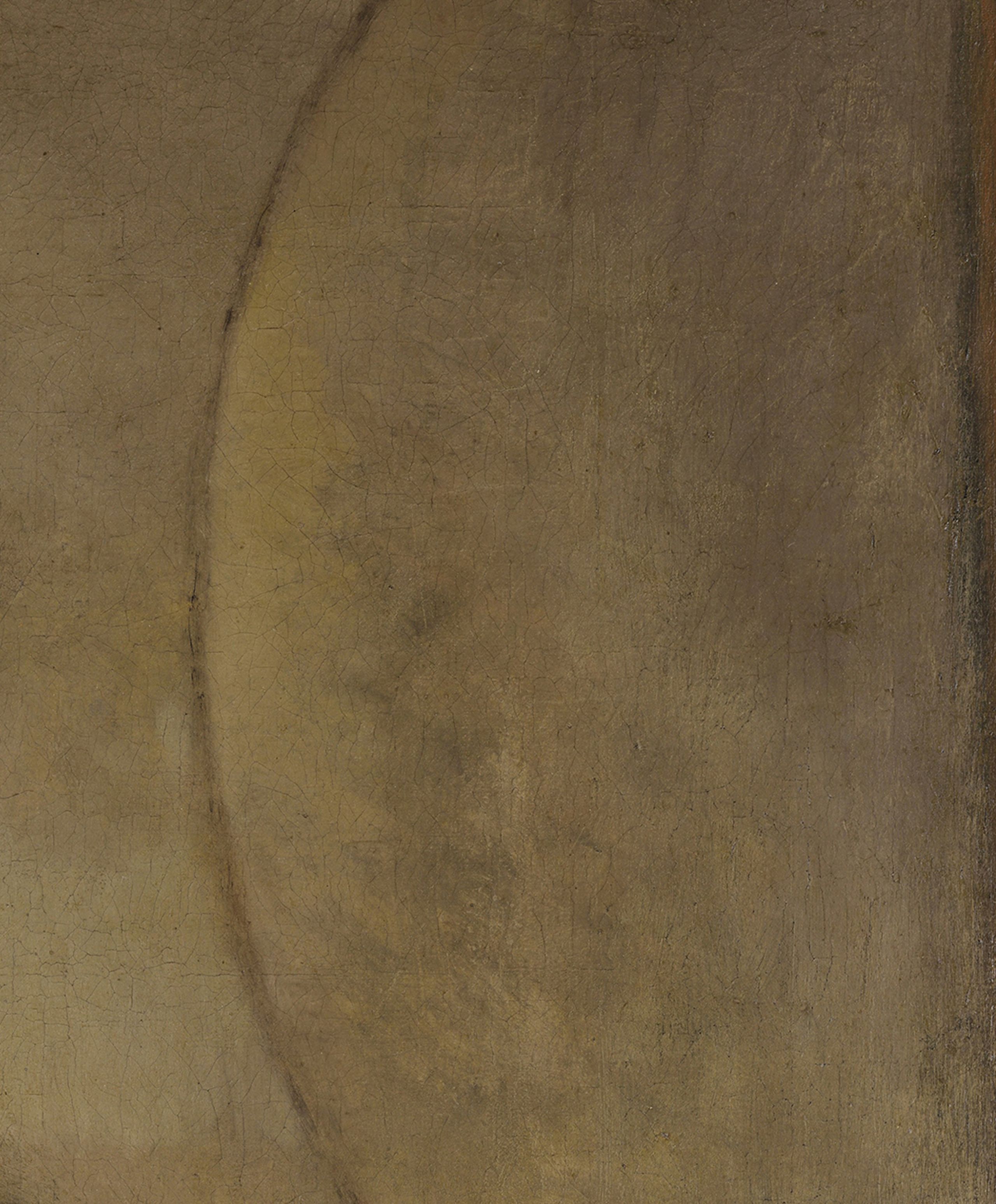 The most popular theory focuses on a story about the great Italian painter Giotto (d.1337), who reputedly proved his artistic skill by drawing a perfect circle freehand. Although Rembrandt paints two incomplete circles rather than one perfect circle, scholars have suggested that he is associating himself with Giotto's legendary genius, using his own distinctive, virtuoso style.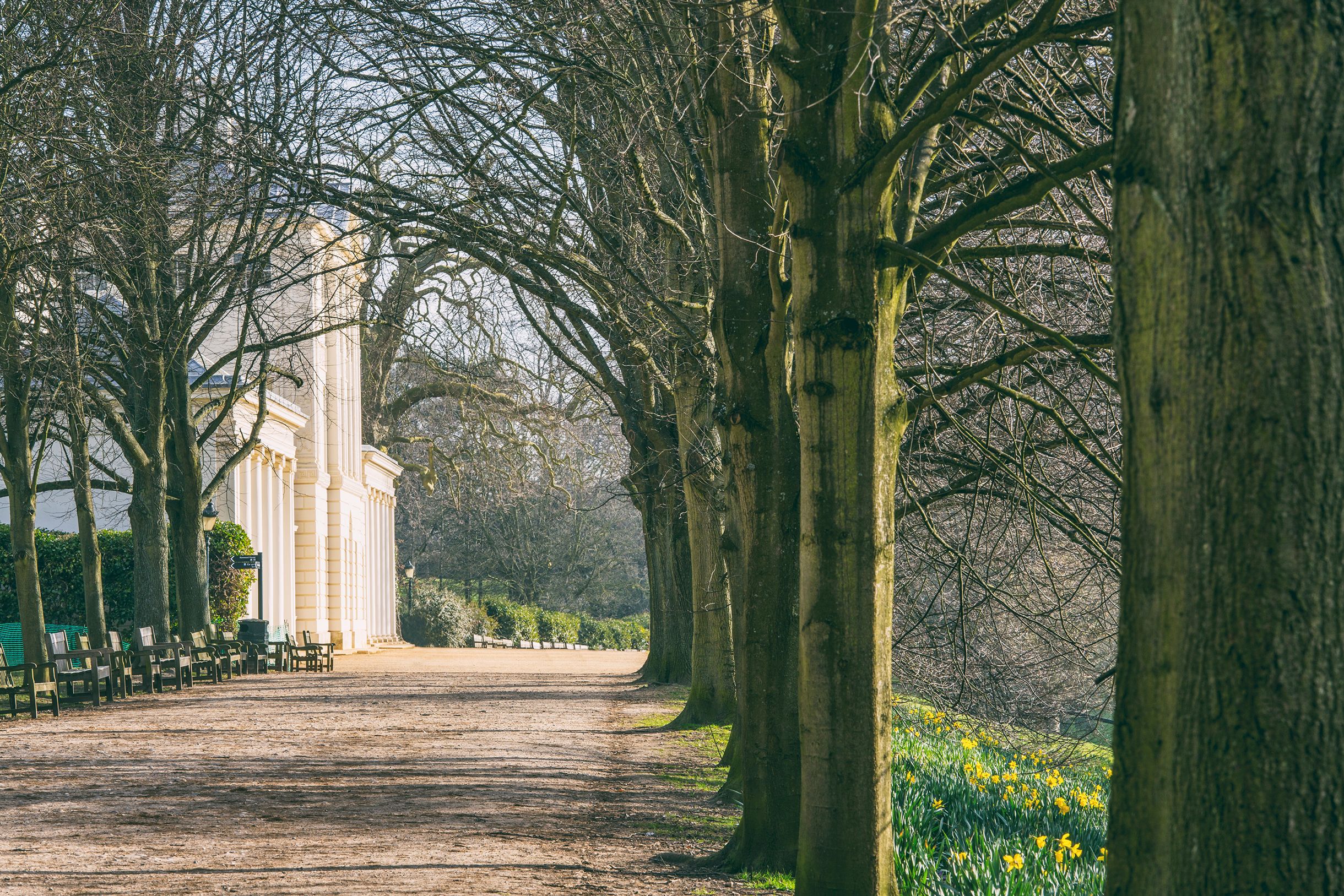 Self-Portrait with Two Circles came to Kenwood in the late 1920s with 62 other paintings from the collection of Edward Cecil Guinness, 1st Earl of Iveagh.
Known as the Iveagh Bequest, the collection was bequeathed to the nation along with the house and grounds in 1927. Lord Iveagh bought Self-Portrait with Two Circles from the London art dealer Thomas Agnew & Sons 40 years earlier on 10 July 1888. The painting was by that time already famous.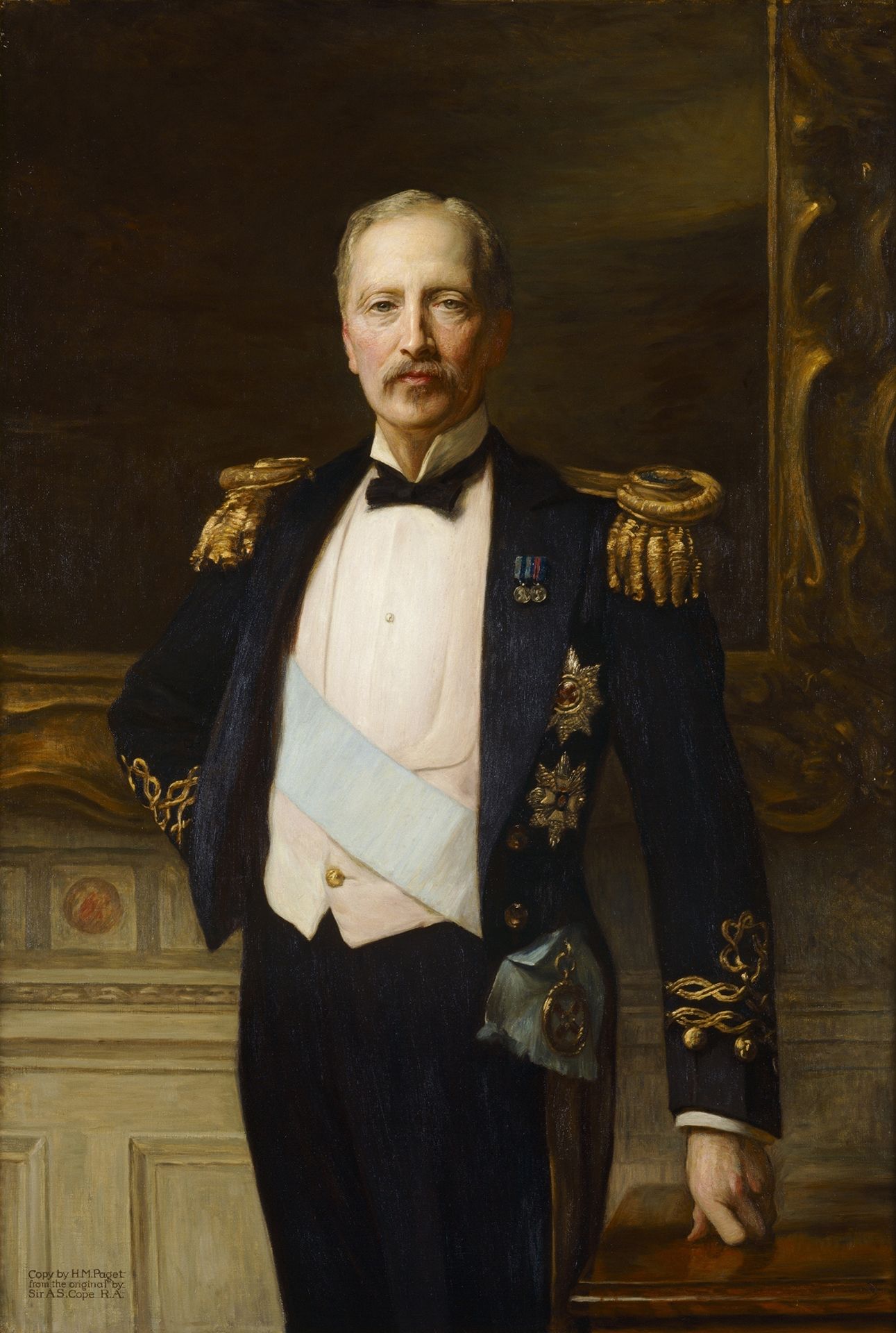 Although its whereabouts for the first 90 years after Rembrandt's death are a mystery, by the middle of the 1750s it was in the collection of a French aristocrat, Claude-Alexandre de Villeneuve, Comte de Vence. It next appeared in Brussels, where Sir Joshua Reynolds saw it on a visit to the city in 1781. The painting arrived in England in the 19th century and belonged to the Marquesses of Lansdowe before it was bought by Lord Iveagh and finally bequeathed by him to the nation for visitors to enjoy, free of charge, at Kenwood.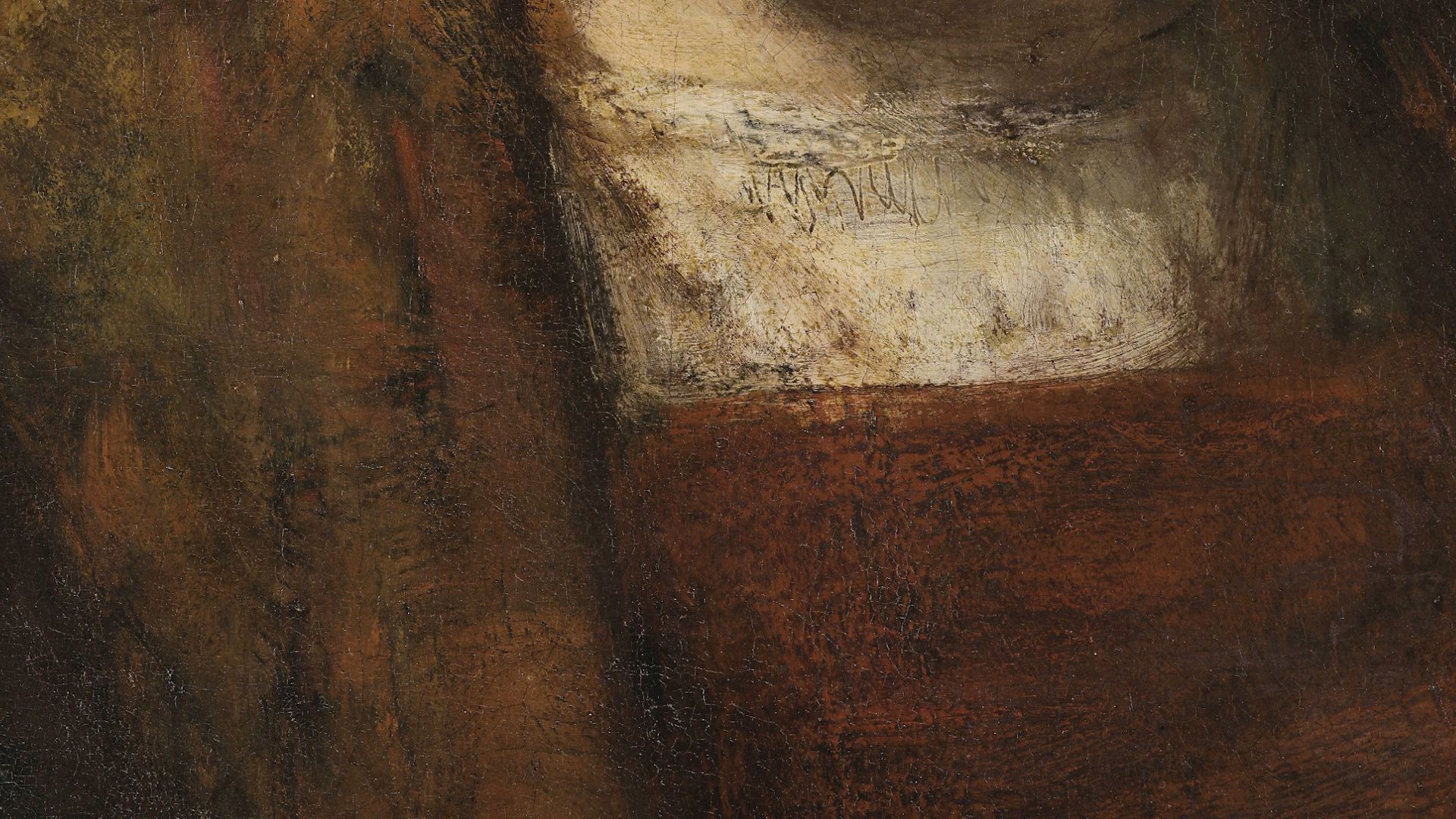 An X-ray of Self-Portrait with Two Circles reveals that Rembrandt dramatically altered the composition of the painting and in doing so, changed the way in which he presented himself.
Originally, Rembrandt had painted himself at work. The x-ray shows him turned further to his left, with his left hand raised in the act of painting. His artist's tools – palette, brushes and mahlstick – are held in his right hand. We know from other self-portraits that Rembrandt did not paint with his left hand. The error presumably happened because Rembrandt was precisely copying his reversed reflection in a mirror – a surprising mistake for an artist who painted so many self-portraits before this one.
He therefore altered the composition, transferring his tools into his left hand, realigning his body with the front of the picture plane, and hiding his now empty right hand in the folds of his painter's tabard. In doing so, Rembrandt transformed the painting from an image of an artist at work, captured in the act of creating a painting, to the image of an artist in his studio. The focus is no longer on the action of painting but on Rembrandt's likeness.
Image: X-ray of Rembrandt, Self-Portrait with Two Circles, courtesy the Department of Conservation & Technology, Courtauld Institute of Art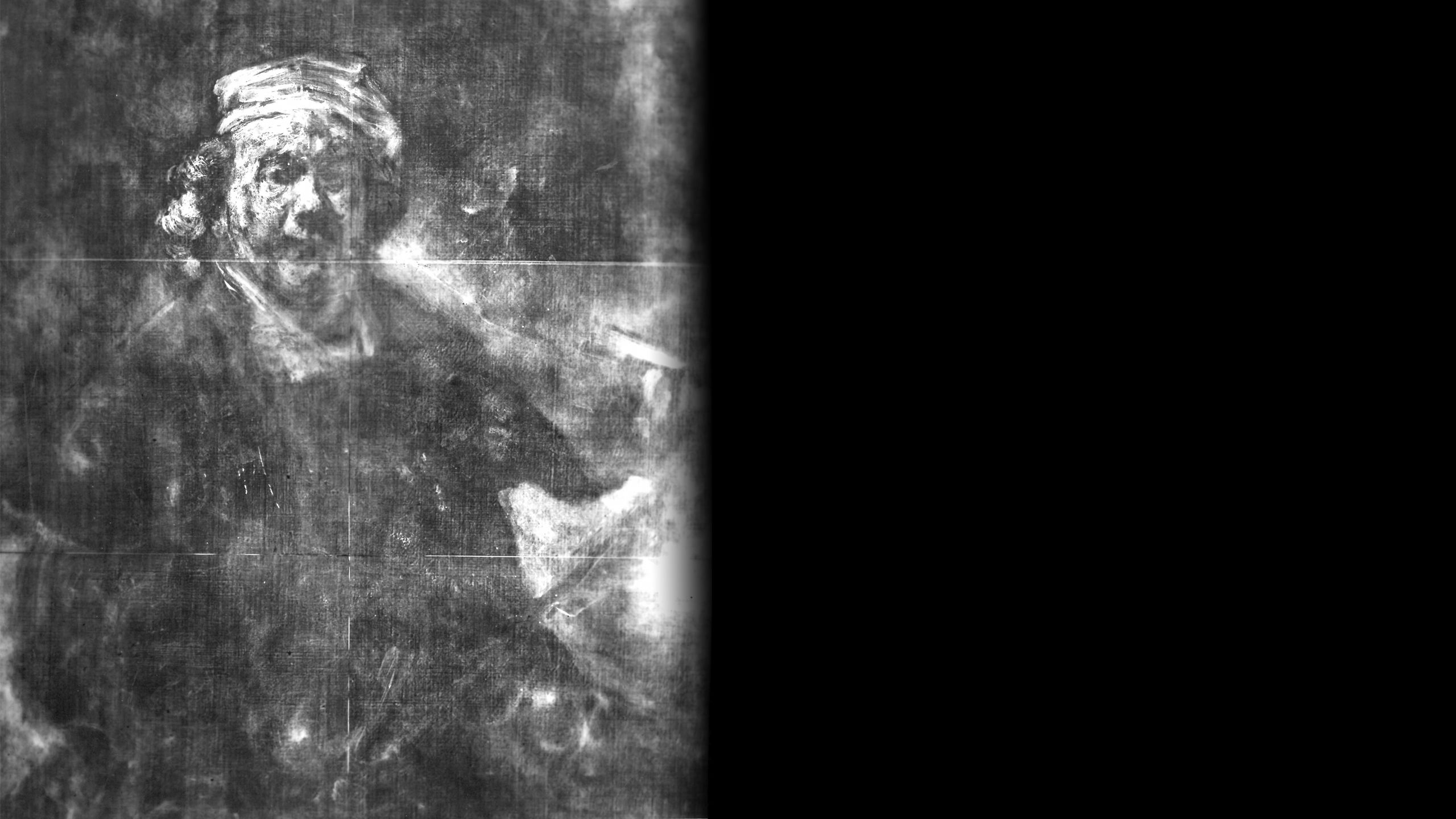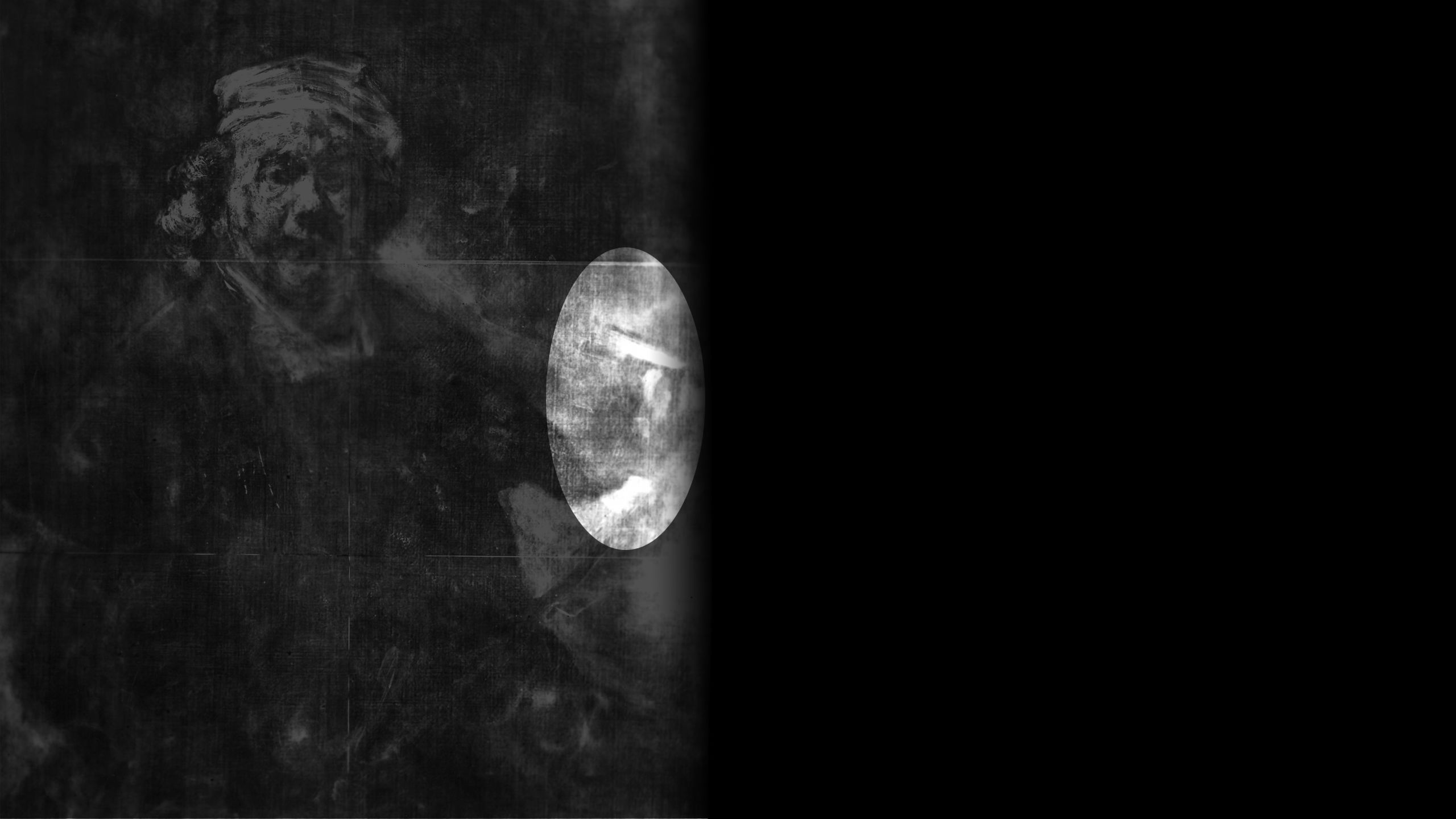 TAKE A CLOSER LOOK
From highly finished areas to more rapidly applied brushwork, in this painting Rembrandt demonstrates the full range of techniques learned over a 40-year career. Select the hotspots on the image below to take a closer look at some of the details...
A 'VERY UNFINISHED MANNER'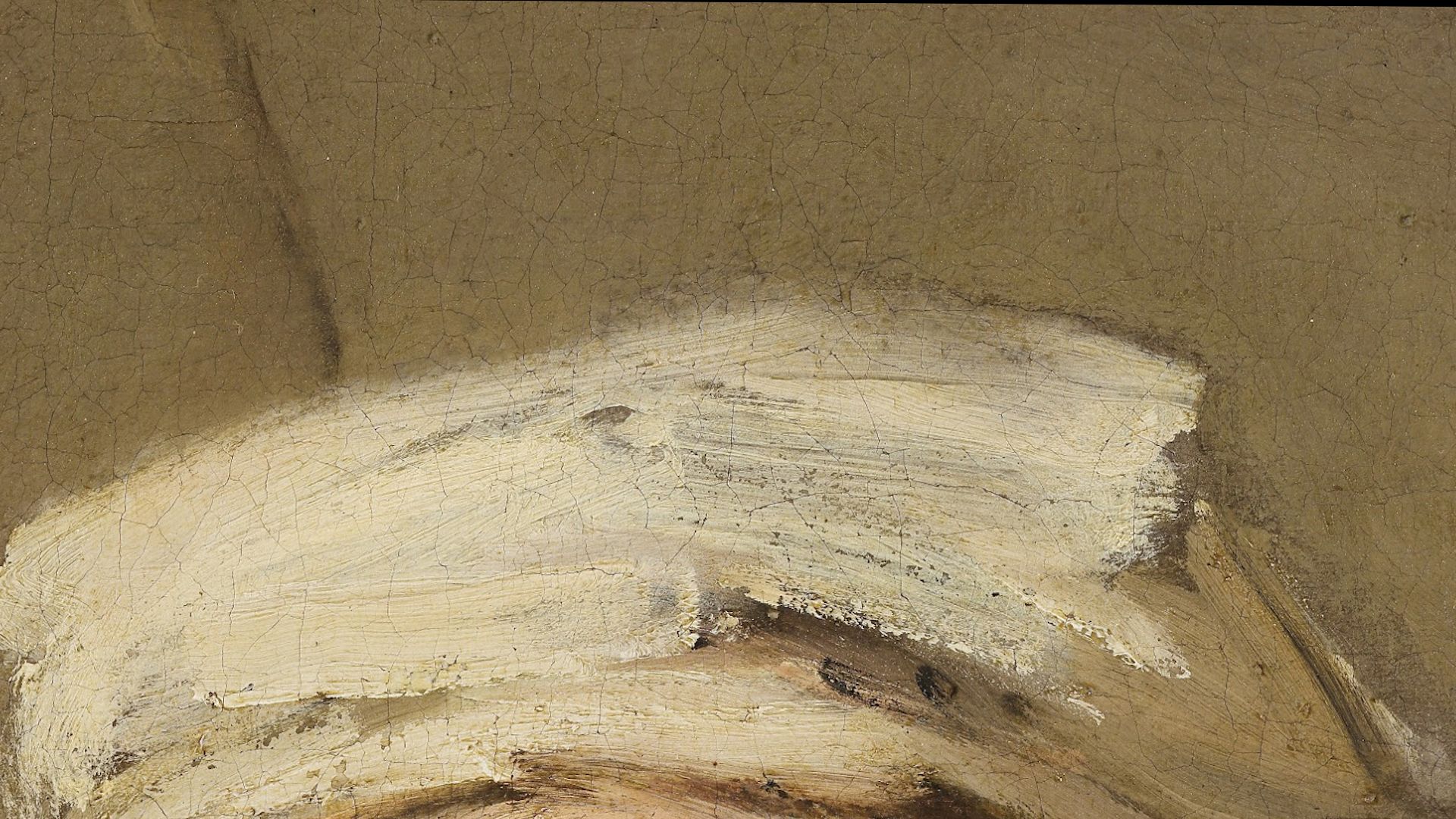 There is an ongoing debate about whether Rembrandt ever finished Self-Portrait with Two Circles.
Some areas of the painting, like the white linen cap and his right hand resting on his hip, appear to have been merely 'blocked in', ready for the artist to return to later. Other areas of the canvas, particularly the face, are much more highly finished.
The status of the painting as finished or unfinished has shifted through the centuries. Today, many people admire Rembrandt's bold, painterly style, but when Sir Joshua Reynolds saw the picture in 1781, he described it as painted:
---
...in a very unfinished manner, but admirable for its colour and effect: his palette and pencils and mahl stick are in his hand, if it may be so called; for it is so slightly touched, that it can scarce be made out to be a hand.
---
The painting is neither signed nor dated, which is unusual for Rembrandt's self-portraits. Some scholars have argued that he no longer felt the need to sign his work, as he was a celebrity in his lifetime, known as nostrae actatis miraculum (the wonder of our age) and his face would have been recognisable to many. Some art historians have even gone so far as to suggest that by the 1660s, Rembrandt may have felt that his distinctive style of painting was a signature itself.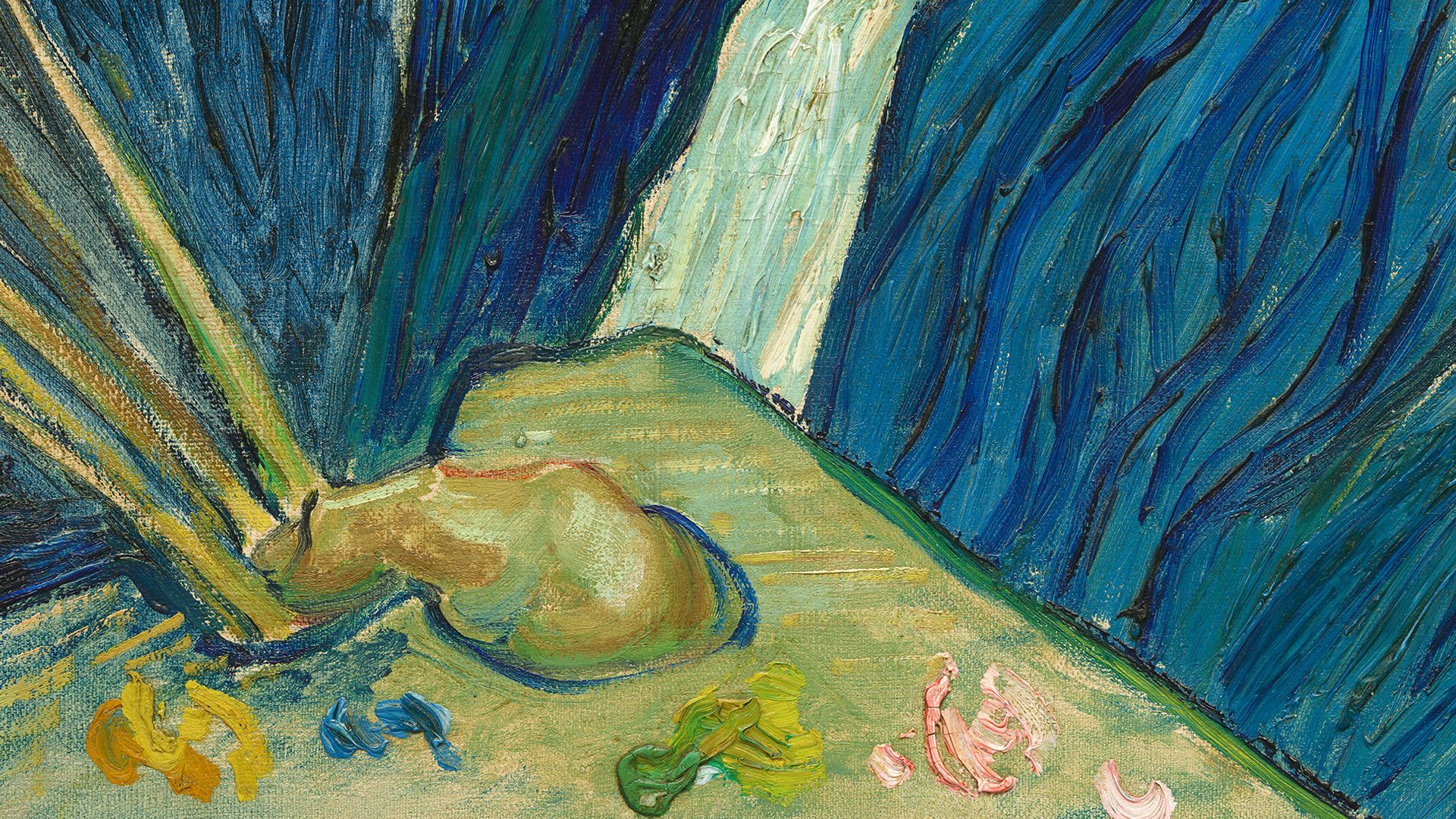 Rembrandt's Self-Portrait with Two Circles is part of a tradition of self-portraits, both before and since. While Rembrandt himself may have been inspired by the great masters of the previous century, his self-portraits have gone on to inspire generations of artists over the last 350 years.
Rembrandt's painting was possibly inspired by a late, unfinished self-portrait by the great 16th-century Venetian painter Titian. Titian's painting was reproduced as an engraving in 1550 and, as a great collector of prints, Rembrandt may have owned a copy. The two self-portraits are very alike in composition, colour and technique. By following Titian's example, Rembrandt may have hoped to create a similarly iconic public image for posterity.  
The Spanish painter Francisco Goya was a great admirer of Rembrandt and owned a number of etchings by him. Like Rembrandt, Goya was fascinated with contrasts of light and shadow and with capturing expressions of character, which he often explored in his self-portraits. In a self-portrait painted in 1815 when he was 69, Goya presents himself with an air of vulnerability, plainly dressed in a frock coat and open-neck shirt. He, like Rembrandt, gazes directly out at the viewer.
American-born artist James Abbott McNeill Whistler (1834 - 1903) was greatly influenced by Rembrandt. He was particularly inspired by Rembrandt's use of a limited, tonal palette and loose, expressive brushwork to capture a sense of character. In his self-portrait Arrangement in Gray – Portrait of the Painter, Whistler shows himself before his easel, holding his brushes, turning to look out at the viewer over his shoulder. Like Rembrandt, Whistler hoped to establish a lasting public image of himself as a painter.
---
The portraits painted by Rembrandt are more than a view of nature, they are more like a revelation.
- Vincent Van Gogh
---
Vincent Van Gogh (1853 - 1890) painted more than 35 self-portraits in only ten years. He made this work in 1889, the year before his death. Like Rembrandt and other great artists before him, Van Gogh shows himself with his painter's palette and brushes. By linking himself in this way with the great artists of the past, Van Gogh was perhaps expressing his wish to be taken seriously as an artist.
Images in order of appearance: Titian, Self-Portrait, c 1560, © Foto: Gemäldegalerie der Staatlichen Museen zu Berlin - Preußischer Kulturbesitz . Francisco Goya, Self-Portrait, 1815, © Museo Nacional del Prado . James Abbott McNeill Whistler, Arrangement in Gray: Portrait of the Painter, c 1872, © Detroit Institute of Arts, Bequest of Henry Glover Stevens in memory of Ellen P. Stevens and Mary M. Stevens, 34.27 . Vincent Van Gogh, Self-Portrait, 1889, Courtesy National Gallery of Art, Washington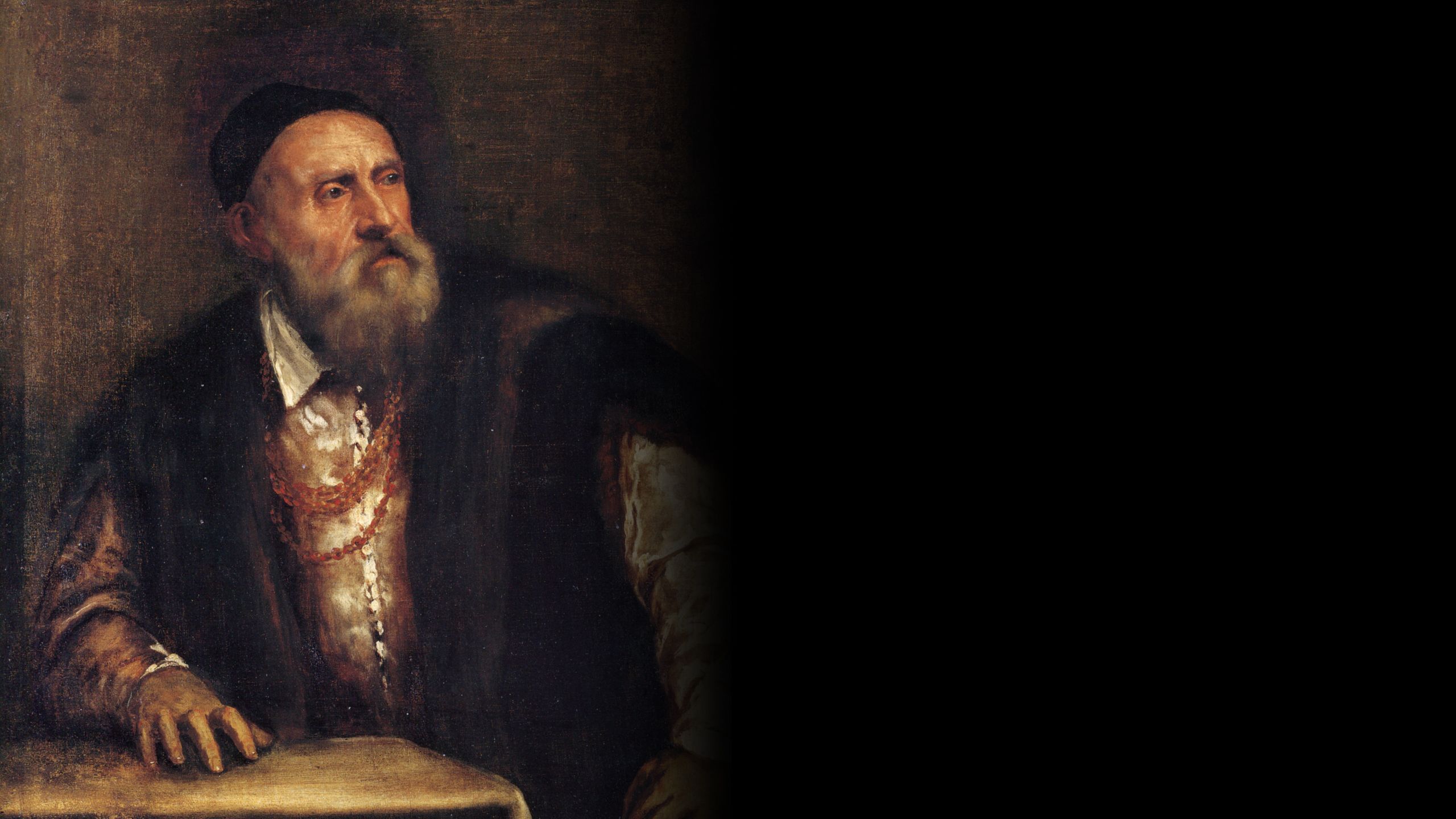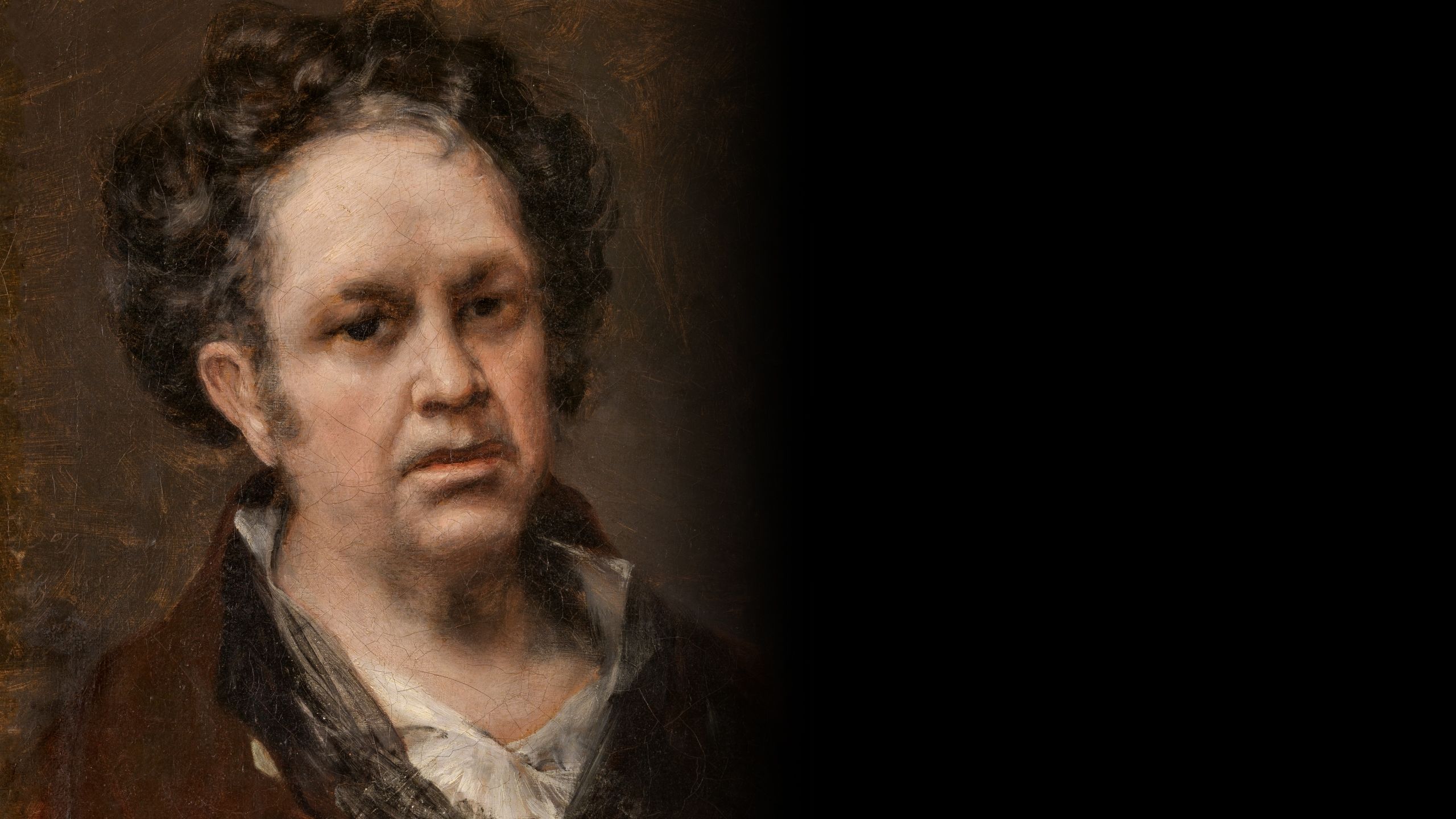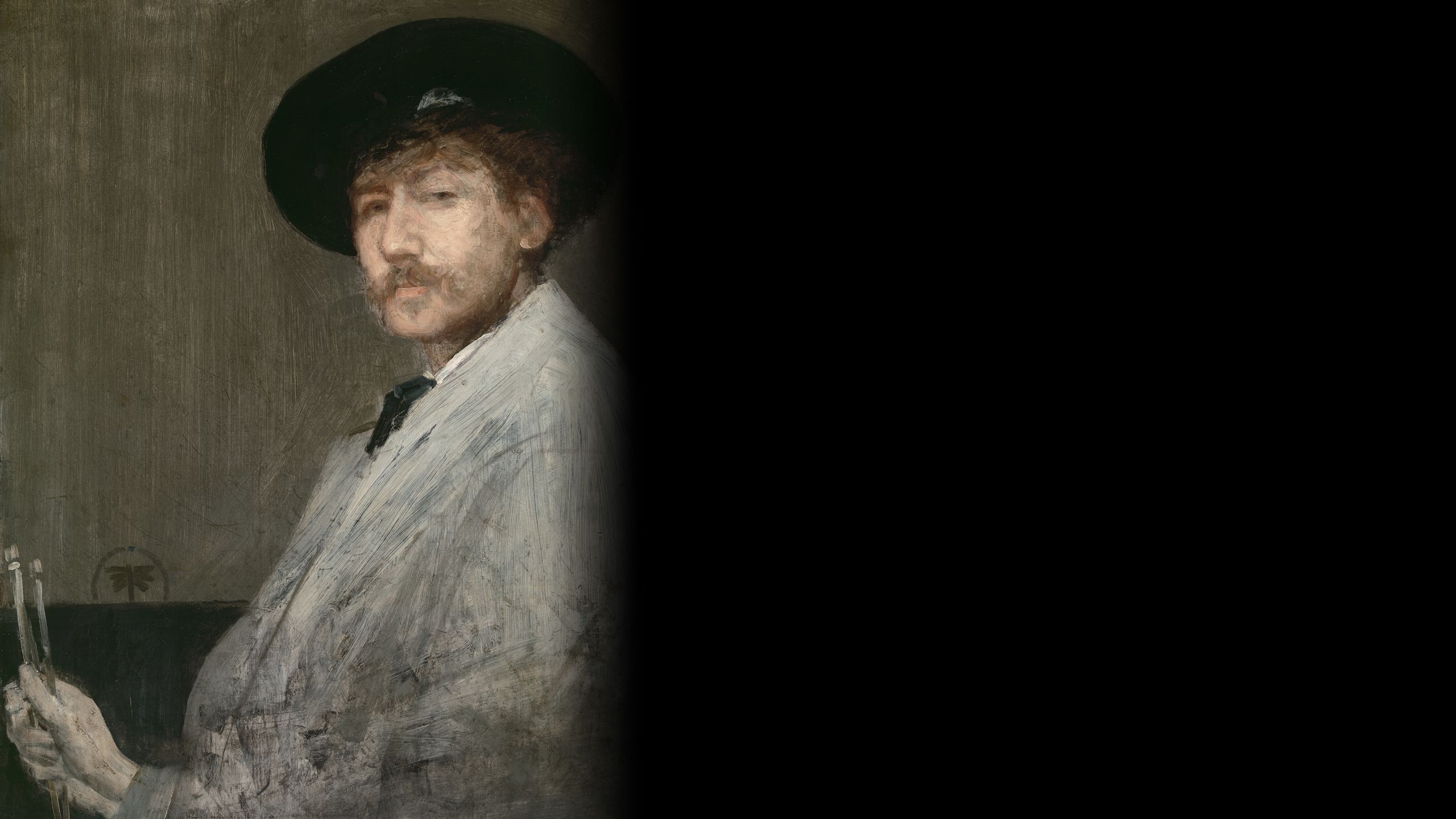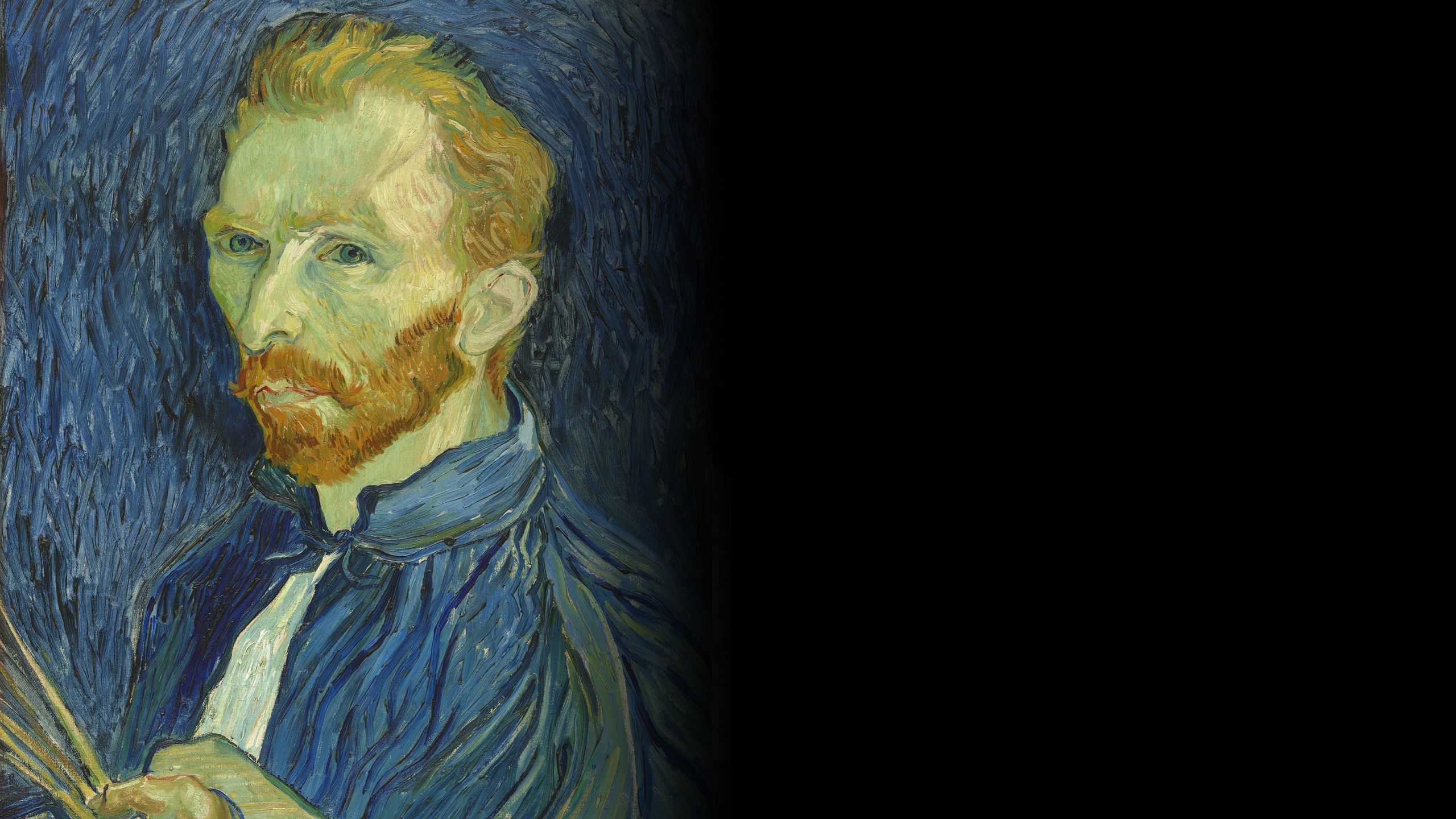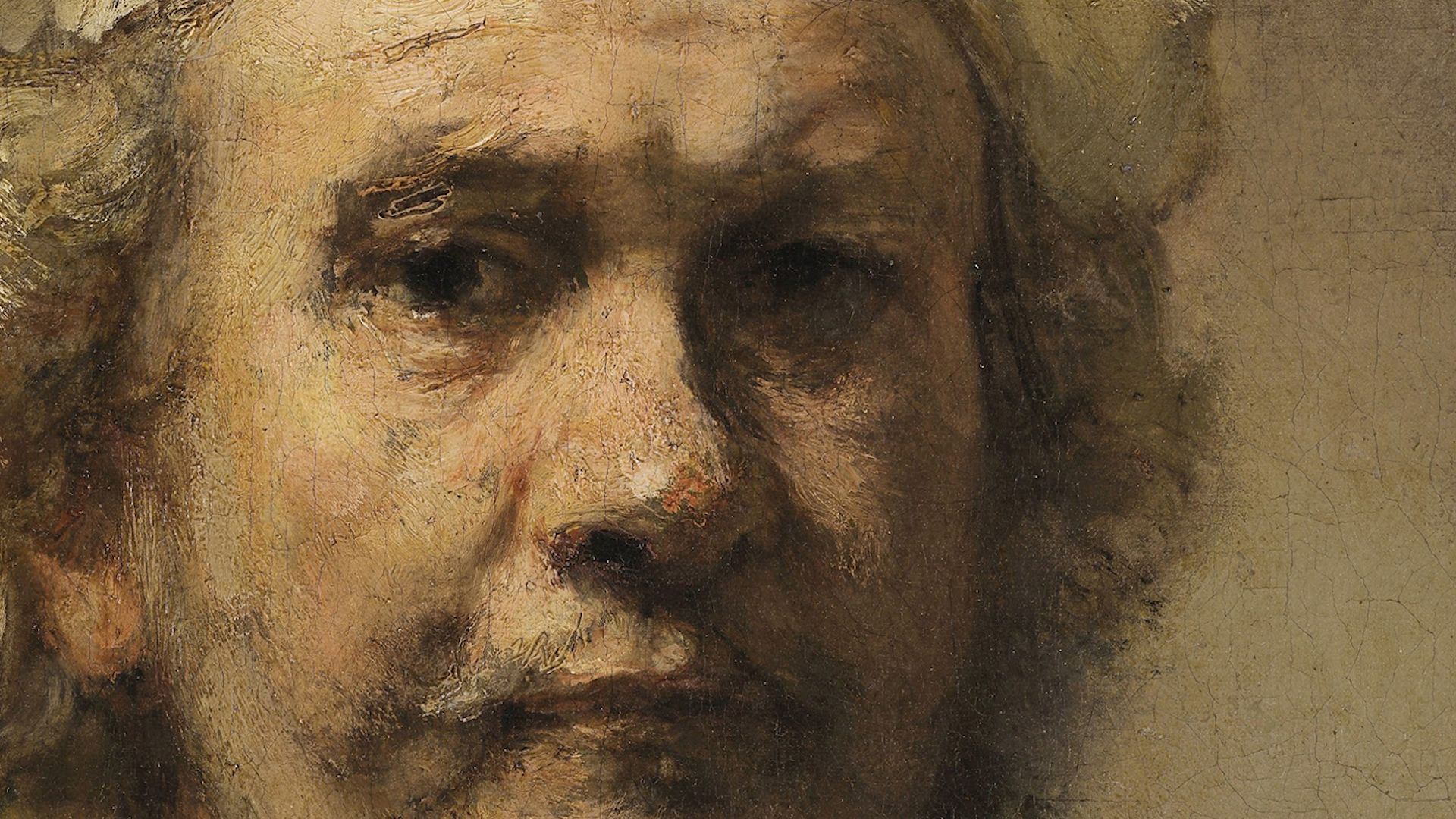 'Rembrandt is so deeply mysterious that he says things for which there are no words in any language'
Vincent van Gogh, 1885